On Friday, May 1st Funtcase and Cookie Monsta performed at Beta Nightclub with a seriously packed crowd.
Cookie Monsta was up first. To me, his sound is what I envision Dubstep to be. When he first started playing his set, I couldn't help but think how grimy his sound was. His manipulation of the bass sets him apart from other similar Dubstep artists, in my opinion.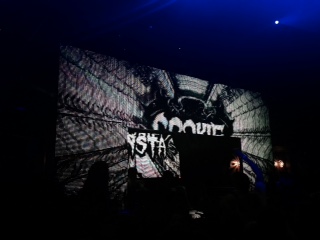 I noticed too that there was never a lull in his set. The crowd was constantly moving, not having to stand around anticipating for a transition into a new song as I've noticed happens with other artists. Also, each track in his set differed from the one before it. I know some people criticize Dubstep songs as all sounding the same, but it is safe to say that that is not the case for Cookie Monsta.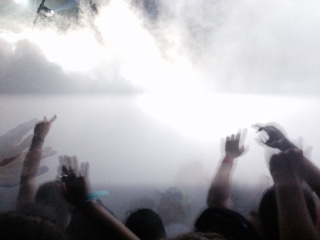 My favorite part of his set was when he closed off the night with throwing cookies out into the crowd. My least favorite part was that I wasn't able to catch one.
Up next was Funtcase, the headliner for the night. To be honest, I personally liked Cookie Monsta's set better, but I still of course enjoyed Funtcase.
Funtcase's sound also stood out to me compared to other Dubstep artists in the scene. I thought he had great energy throughout his performance.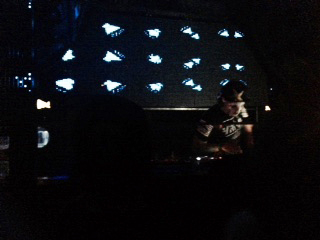 Funtcase wears a particularly creepy face mask that I think goes well with the sound he produces. His music is grungy and unique in its own way. Having read past interviews, Funtcase's tracks have a heavy metal influence to them, which has inspired him to transition his way into Dubstep. His set at Beta had other electronic music influences to it, not just Dubstep solely.
Overall, this show was great. I know Funtcase and Cookie Monsta have performed together in the past, and I could definitely see why. Their sounds complement each other well and they both give Dubstep a good name. I just wish they did a B2B set; that would've been sick. I know they will both be performing at EDC Las Vegas, so if you've already scored your ticket, I highly recommend checking them out.