As part of Beta's 7 year anniversary and Memorial Day weekend celebration, Feed Me headlined a packed venue. Dirt Monkey & Ishe were the openers for the night.
Ishe started first out back on the porch where a BBQ was set up for the audience that night. He set the perfect mood for the rainy evening. His music had a chill vibe to it and towards the end of his set, he incorporated some drum and bass into the Dubstep sounds. Overall, he was a great opener before Dirt Monkey.
Dirt Monkey was up next. He's a local DJ from Boulder who opens up for headliners frequently at Beta. He never disappoints when he performs. I'm always really excited when I see that he is opening, and I always overhear other people in the crowd excited for him too.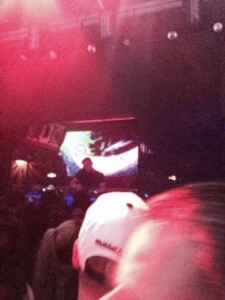 Feed Me came on next and I think the best way to describe him is that he has a lot of variety to what he presents to the crowd. He didn't just play Dubstep; he incorporated a lot of different electronic genres in his set. I feel like in this way he really appealed to every individual person there.
What I also liked about Feed Me was that I could tell he is really passionate about his work. It made me happy to see him smiling out to the crowd, clearly enjoying what he was doing. I think my favorite moment was when he played his song "One Click Headshot". And who couldn't like the infamous "teeth" as part of the visuals.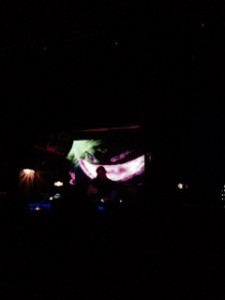 Feed Me is a truly unique artist and I recommend checking him out on Facebook or SoundCloud.